The EASAS Newsletter 2019 is now available here.
---
---
The Call for Papers is closed now.

Dear EASAS Member,

due to some delays caused by technical problems with the new membership administration we have decided to extend the paper abstract submission window for ECSAS2020 by one week. The submission deadline is thus November 24, 2019 (midnight UTC).

https://ecsas2020.univie.ac.at/

With best wishes,
EASAS /The ECSAS2020 Conference Team
We are pleased to announce the Call for Papers for the 26th European Conference on South
Asian Studies, ECSAS 2020, to be held at the University of Vienna, Austria, from 29th July to 1st
August 2020.
All paper proposals must be made via the online form. Please read the instructions on the call
for papers at https://ecsas2020.univie.ac.at/paper-submission-guidelines/ and browse the list of
panels at https://ecsas2020.univie.ac.at/panels/ 

The call for papers will open September 2 and close on November 17, 2019 (midnight GMT)
You will be informed about accepted abstracts in mid-January 2020.
EASAS membership is required.
You can find the complete Call as a PDF here.
You can find the guidelines and detailed information regarding the Call as a PDF here.
We look forward to seeing you in Vienna in 2020!
Martin Gaenszle and Birgit Kellner (Conveners) and Danuta Stasik (EASAS President)
---
Dear Member of EASAS,
due to the technical delays in facilitating membership applications the organisers of the European Conference on South Asian Studies (ECSAS) 2020 in Vienna have decided to extend the deadline for the submission of Panel Proposals.
The Call for Panels was open until 5 May, 2019. THE CALL FOR PANELS IS CLOSED NOW!

For information and Panel Submission go to https://ecsas2020.univie.ac.at/
---
The panel submission is open from 4 February until 5 May, 2019. Please go to the
conference website: https://ecsas2020.univie.ac.at/
EASAS membership required. Please note that all panel conveners must be EASAS
members at the time of submission. (Join here: https://www.easas.eu/become-a-member/)
At least one of the conveners must be based at a European institution.
For the complete Call for Panels click here.
We look forward to seeing you in Vienna in 2020!
Martin Gaenszle and Birgit Kellner (Conveners) and Danuta Stasik (EASAS President)
---
EASAS Research Student Awards (ECSAS 2018 in Paris):

One of the stated aims of the European Association for South Asian Studies is to encourage and

support young scholars working in the field of South Asian Studies. In pursuit of this aim, the

Association offered awards linked to its biennial conference. Awards were to be made for the most

outstanding papers by currently registered research students presenting at the conference.

Awardees EASAS Research Student Award 2018 (in alphabetical order):
Madihah Akhter: A Wholly Unsuitable Heir: The Bhopal Sucession Case, 1924-26


PhD Candidate, Dept. of History

Stanford University, USA


Madihah Akhter is a fifth year PhD candidate specializing in modern South Asian history. She received a Master's in history from Tufts University and a Bachelor's in history from UCLA. Her research and teaching interests include modern South Asia, gender, queer and transhistory, and global history. Her doctoral dissertation, titled, "In Her Own Right: Sovereignty and Gender in Princely Bhopal, 1901-1926," explores the mutual dependencies and contestations of sovereignty between princely rulers and imperial administrators in the twentieth century. Specifically, she excavates the possibilities of princely sovereignty in Bhopal under the direction of its ruler, Sultan Jahan Begum (r. 1901-1926). Bhopal, located in central India, was the only princely state under female rule in the twentieth century and was the second largest Muslim princely state in India. In this project, she interrogates the conceptual and practical articulations of "in her own right" through gendered space, history writing, anticolonialism, symbolism and succession. Her dissertation engages with political theory on early modern and modern sovereignty in South Asia, feminist analysis of performance and embodied sovereignties, and postcolonial scholarship on anticolonialism and nationalism.

Sara Kazmi: Gender, Vernacular Tradition and the Politics of Voice in Punjabi Poetry: Radical Re-tellings of Hir by Amrita Pritam and Nasreen Anjum Bhatti

PhD Candidate in Criticism and Culture

Department of English

University of Cambridge

Sara Kazmi is a doctoral student at the University of Cambridge. Her project explores literary radicalism in postcolonial Punjab, focusing on poets and playwrights whose work addresses the relationship between emancipatory politics in the contemporary period and vernacular genealogies of critique. Her research examines the reworking of folk forms by contemporary writers to address issues of gender, caste and class in the making of region and nation.
The fifth EASAS Workshop on Price of Belonging took place at the Center for Interdisciplinary Research, Bielefeld University, Germany, from 12 to 13 July 2018. During the two-day focused discussion group, it was intended to jointly work through and deepen understanding of human sacrifice that belonging implies by focusing upon specific case studies in different South Asian countries. The aim of the workshop was to look into the interior of human bonds that are less about a relationship between the self and a different 'Other' – an already established approach to
investigate belonging and more of a relationship between the self and a distinct 'Same', a perspective that will guide us to the hidden yet scarcely understood spheres of belonging.
The following questions were addressed: How do collectives make claims upon individual persons? How do individuals gain and secure their membership? How are individual and collective commitments (re)negotiated in everyday situations? What makes some people stay in a formation while others opt for an exit? What happens to those who
are unable or unwilling to bear the costs? Themes of interest include: consequences of class, caste, ethnic and gendered belonging and membership; inter-marriage; individual navigation through collective constellations.
The fourth EASAS Workshop on Worker-Contractors: Refiguring low-level labour market intermediaries in contemporary India took place at the School of Oriental and African Studies, University of London, UK, on 7 July 2017.
This one-day symposium was to examine on the formation and working practices of low-level contractors, understood as key figures underpinning India's economic boom.
The third EASAS Workshop on 'Potent Substances' between Asia and Europe: Redefining materia medica in Tibetan and Himalayan Medicine and Buddhist Ritual took place at the University of Vienna, Austria, from 1 to 4 September 2016. This workshop focused on how medical and ritual substances are identified and categorised in Tibetan traditions, as well as possible impacts on their 'potency' within recent EU pharmaceutical regulations.



The second EASAS Workshop on South Asian Apparel Workers in the Post-Rana Plaza World: Worker Health Beyond the Factory Floor took place at the University of Edinburgh, UK, from 15 to 16 July 2016. This workshop focused on worker health in the garment industry since the collapse of Rana Plaza in Bangladesh in 2013.
The first EASAS Workshop on Opening Up Intimate Spaces: Women Writing and Autobiography in India took place at the Adam Mickiewicz University Poznan, Poland, from 19 to 20 May 2016. This workshop focused on Indian women's writings in India. Most studies of India have tended to focus on the public and the political spheres, seeing them entirely in masculine terms. The fact of women's much lower literacy levels, their containment within ideologies of femininity and domesticity, compounded by the deafening silence of the imperial archive on women's experiences have led to the relegation of women's writings to the margins of mainstream Indian history. This workshop follows an important shift in studies of Indian history towards a reappraisal of women's roles in the making of pre-modern and modern India by focusing on their writings about their lives.
The 12th  EASAS PhD Workshop took place at the University of Stuttgart from 19 to 21 September
2019. Participants hailed from ten countries, in alphabetical order, from Finland, France, Germany, India, Italy, Lithuania, Portugal, Sweden, the United Kingdom and the United States of America. Twelve students' chapters were presented by one of the fellow students and commented upon by a senior member of staff. The format of presenting and discussing chapters followed the usual pattern employed at EASAS doctoral workshops.
The Stuttgart workshop had lively and intense discussions on all presented topics, which ranged from historical to anthropological, and linguistic to performative subject areas. The in-depth discussions offered students with maximum quality feedback on their work in progress.
The 12th EASAS PhD Workshop was convened by Dr. Margret Frenz, FRHistS, FHEA, University of Stuttgart, and Dr. Georg Berkemer, Humboldt University Berlin.
The 11th EASAS PhD Workshop in South Asian Studies was held from 22 to 24 September 2017 in Naples at L'Orientale University of Naples. The EASAS Doctoral Workshops take place annually and aim at giving PhD students the oppertunity to discuss their thesis with fellow PhD students and senior scholars who work on South Asia.
The 11th EASAS Doctoral Workshop was convened by Dr. Stefania Cavaliere (L'Orientale University, Naples) and Prof. Dr. Alessandra Consolaro (University of Turin).
---
Ireland India Institute 4th Conference on South Asia 2020
23rd and 24th April 2020
Call for papers
Deadline for proposal submissions: 4th November 2019



The Ireland India Institute, Dublin City University is pleased to announce its Fourth Conference on South Asia, which will be held on the 22-24 April 2019 in Dublin, Ireland.  We welcome proposal for papers and panels from academics, doctoral researchers and activists addressing one of the thematic sections listed below:
Nationalisms & Populism in South Asia
Protest, Power and Participation
Religion, Secularism and Politics
'New' Media and Cyberspace
Climate Change and Environmental Politics
De-colonisation and New Imperialisms
Reflections on the World: Literature and Film in South Asia
Borders and Borderlands in South Asia
Geopolitics and Security in South Asia
Questioning gender paradigms in South Asia
Queer and Sexuality Studies
Refugees and Statelessness in South Asia
You can find the complete Call here.
---
CFP: South Asia in the Academy:
Classroom Practices, Professional Citizenship, and Intellectual Agency

South Asian Literary Association Annual Conference January 7-9, 2020
Thompson Seattle, 110 Stewart Street, Seattle, Washington, 98101

We are interested in the various ways in which South Asian literature and studies and the
discipline's practitioners fit into academic landscapes including, but not limited to, those in
South Asia, North America, Europe, etc. The conference encourages the submission of
abstracts that deal with issues of practicality and pedagogy, in addition to theory and
research, especially about teaching practices, literary-critical studies that contribute to
teaching South Asia, and what Ernest Boyer termed "The Scholarship of Teaching."
You can find the complete Call for Papers here.
You may submit an abstract for a paper, a panel proposal including abstracts and bios
for all participants, or a proposal for a roundtable. All abstracts should be no more than
250 words, and bios no more than 75. All proposals  need to be submitted by the hard
deadline of September 15, 2019 online at
http://www.southasianliteraryassociation.org/2020-sala-annual-conference-paper-and-
panel-proposal-forms/

You can direct your questions about the conference to Dr. Aniruddha Mukhopadhyay,
Pennie Ticen, and Moumin Quazi at sala2020conference@gmail.com
Important Deadlines:
September 15: submission deadline
October 1: decision notification
October 15: presenters must be members of the South Asian Literary Association in
order to be on the program
Dec 1: participants must register for the conference in order to be on the program
---
7th South Asian History Conference 2019
on
Trade, Trade Routes and Travels in South Asia 
(Commemorating 550th Birth anniversary of Guru Nanak Dev Ji )

The Conference is being organized by the Department of History, Punjabi University, Patiala to commemorate the 550th the birth anniversary of Shri Guru Nanak Dev from 22-24 November 2019.
The economic and cultural history of most countries in South Asia is closely linked to the trade and trade routes since ancient times. In South Asia, the geography played the most important part in determining the promotion of trade and trade routes because of the variety of its physical features.  The vast alluvial plains, dense forests, long stretch of deserts, deep rivers, mountain chains and rock plateaus have strongly influenced the pattern of societies and economies in the region and the nature of its political and administrative units.  The travelogues and writings of Hun -Tsang, Fahian, Alberuni, Ali Hujwairi, Ibn Battuta and Al-Umari are of great significance in this regard. Without going through the pages of these travelers and writers of early medieval and medieval times, one cannot think of early medieval trade, trade routes and commerce.  The formation of caravans, caravan serais, mode of transport, exchange of trade goods, system of trade practices, emergence of towns and cities on trade routes were important aspects of commerce and trade in those days. 

For more information and the complete Call click here.
 Call for Abstracts: Deadline before 25 August, 2019. After scrutiny of the abstracts the authors will be notified regarding the acceptance of papers on 10 October, 2019. Contact for Abstracts: sahcptaabstracts@gmail.com


Final Submission of Papers: The deadline for paper submission is 25 October, 2019. Contact: sahcptapaper@gmail.com


Contact for Inquries: idris_history@yahoo.com and/ or sahcptaqueries@gmail.com

---
Relocating Governance in Asia: state and society in South- and Southeast Asia, c. 1800-2000.
Leiden University, 22-24 January 2020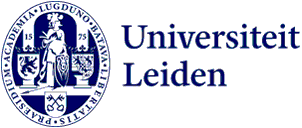 Call for Papers
From its early narrow focus upon the state, the study of governance in modern Asian societies has increasingly expanded to include non-state actors, networks and institutions. Colonial historians, for instance, have drawn attention to the continued importance of precolonial power brokers under European dispensations, as well as the merchants, mercenaries and local informants who helped sustain these. Likewise the authority of postcolonial nation states has been, and continues to be, mediated by the actions of a wide array of actors within civil society, from religious leaders, to media outlets and various NGOs. Together with formal states, these actors have helped shape Asian cultures of governance.
Focusing upon the interactions between state and non-state actors in colonial and postcolonial societies, this conference seeks to explore the modern history of governance in South- and South East Asia. For information regarding abstracts, deadlines and specific subjects see here.
Keynote Speakers:
Indrani Chatterjee, University of Texas at Austin
Robert Cribb, Department of Political and Social Change, Australian National University
Farish Ahmad-Noor, Nanyang Technological University, Singapore  

You can find the complete Call here.
For all other enquiries, please contact Maarten Manse, Girija Joshi or Sander Tetteroo at relocatinggovernance2020@hum.leidenuniv.nl
---
You can find the complete Call for Tender, all details and information regarding applications and Terms and Conditions here.
---
---
---